The Topsportslab platform sees every team you have access to as an Affiliation. You can switch between your Affiliations by using the team switcher in the navigation bar on top.
By default you will be signed into the last team you viewed before ending your session. However, you may want to change this and log in to another team by default. You can achieve this in 2 ways:
Change your automatic login settings through Account Settings.
Mange your Affiliations.
Account Settings
The team you log into by default can be changed in Account Settings.
Scroll down to the Change automatic login section. In the list of your active Affiliations select the team you would like to log into by default. Click save.
My Affiliations
Open the overview of your Affiliations by navigating to your profile picture (upper right corner) > Settings Center > My Affiliations.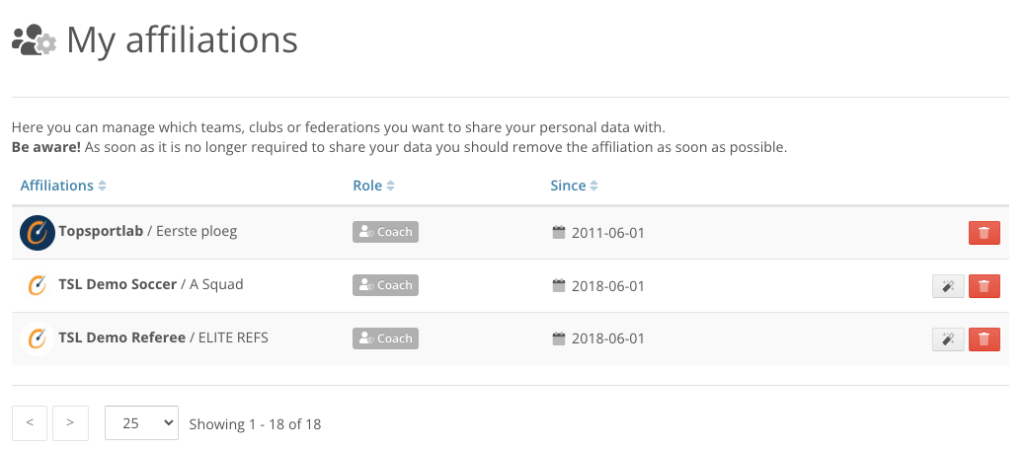 Look for the team you would like to log into by default in the table and click the magic wand next to it.
You will be asked to confirm you choice. Click OK. You will log into this team by default the next time!