This article explains how to delete your Topsportslab configuration for your STATSports Pro Series kit.
To delete the configuration for your Pro Series data, navigate to Settings center > Training & Game. Look for the panel labeled STATSports Pro Series and click the Configure button.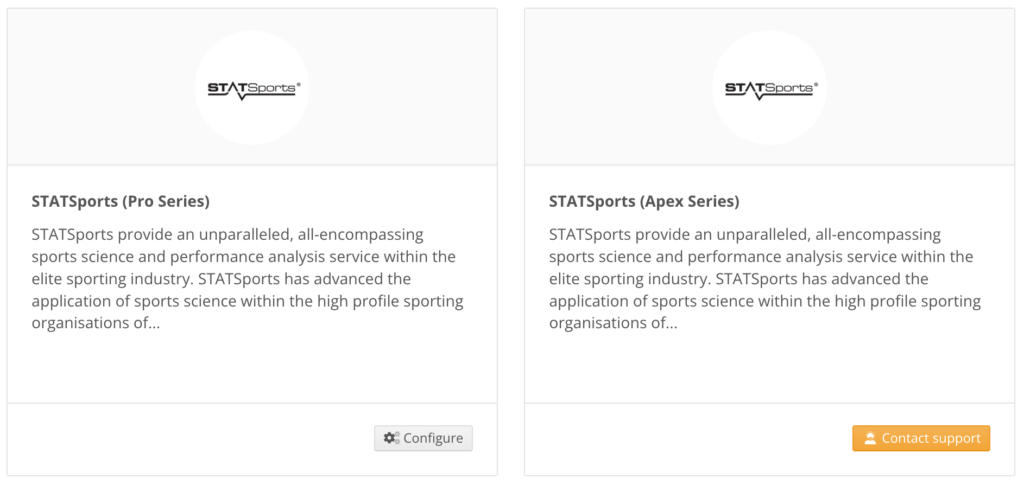 To delete the configuration click the Factory Settings button in the upper-right corner. This will delete any matching you created between your Pro Series units and the athletes in your Topsportslab team as well as delete reference to your API Keys.