Your team's name can be changed on the Team settings page. To be able to make this change you need to either be Team admin or Club admin or contact your Team admin.
To change your team's name navigate to Settings > Team > Team settings. On this page you will see all details of your current team.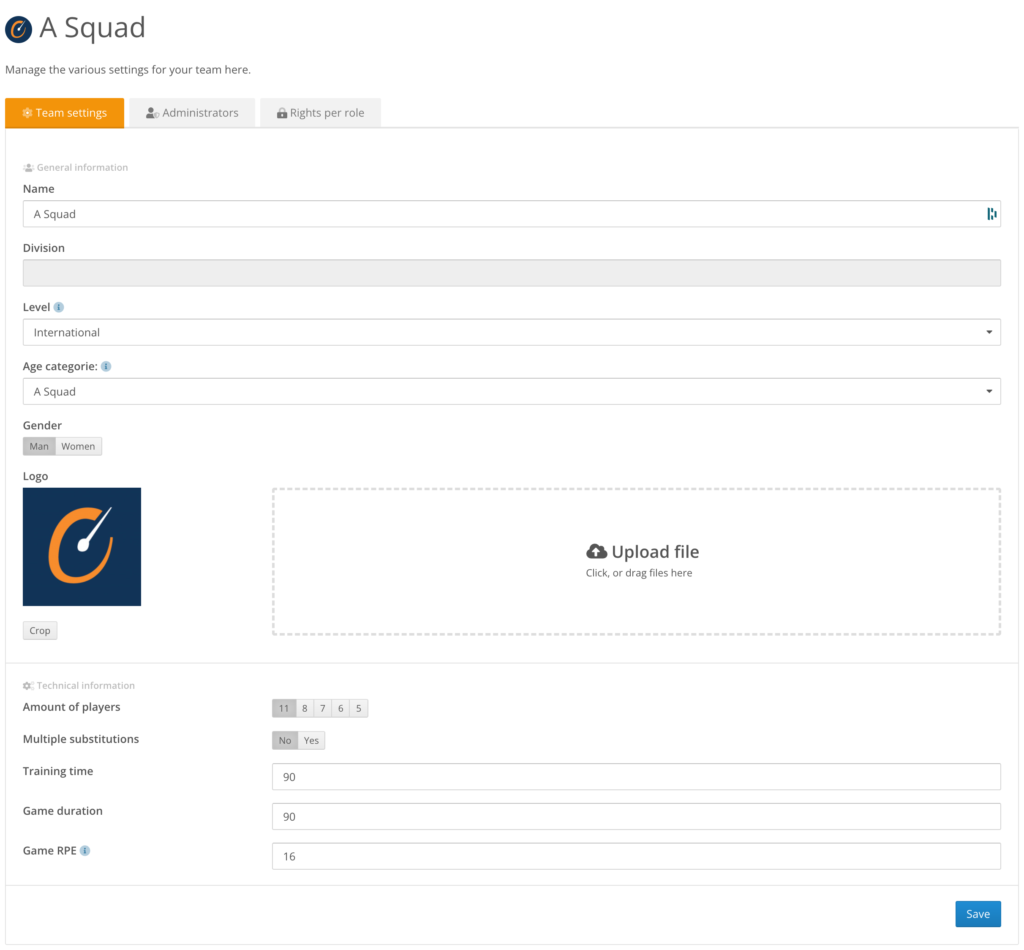 In the general information section change the value for name. Click the save button at the bottom. Your team's name has been changed!
You can learn more about team settings here.