The Topsportslab platform currently supports following languages:
English
Dutch
French
Turkish
Portuguese
You can change your language preferences in the Settings Center.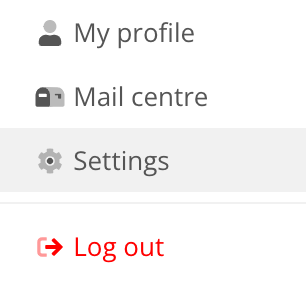 Click Settings in the upper right corner. This will take you to the Settings Center and to your Account Settings page by default.
Scroll down to the section to Change language and time settings. In the dropdown beneath Language select your preferred language.

Click Save beneath the section. Your preference will be reflected in the platform on the next page load!