To manage teams you must be an active club admin. While team admins have the necessary privileges to manage their specific team, club admins have the necessary privileges to manage all teams on club or federation level.
If you need to add, edit or delete some teams you should contact your club admin.
To create a new team navigate to Settings > Club settings > Teams. On this page you will see an overview of all active teams within your club or federation.

On this page you can also view the active users in your teams, edit teams or delete teams. Learn more about managing your teams here.
On the bottom of the page click New Team and fill in the form that opens.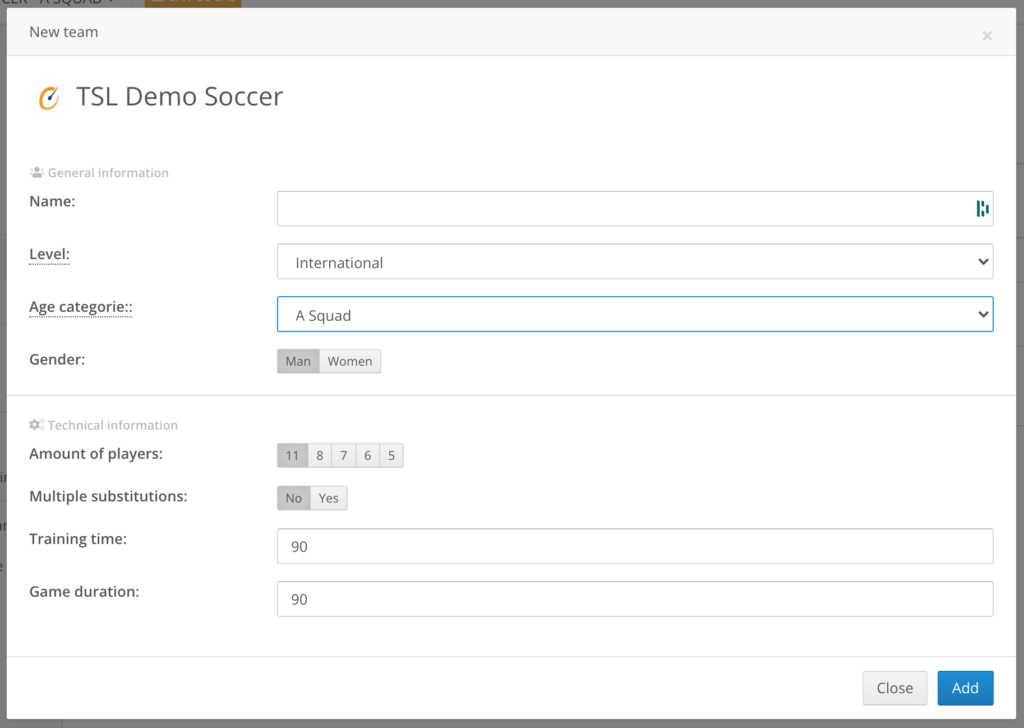 After filling in the form click Add to complete the process. Your new team has been created!
By default, you will be added to the team as its' first user and first team admin. Use the team switcher to switch over to this team so you may add some users and team admins.