You can manage partners settings by navigating to your profile picture (upper right corner) > Settings Center > Partner settings.
Partners is a label we give to all manufacturers of performance trackers that can be managed by the individual user (not team kits, rather sports watches, individual sensors, …) and that require authentication with the partners API.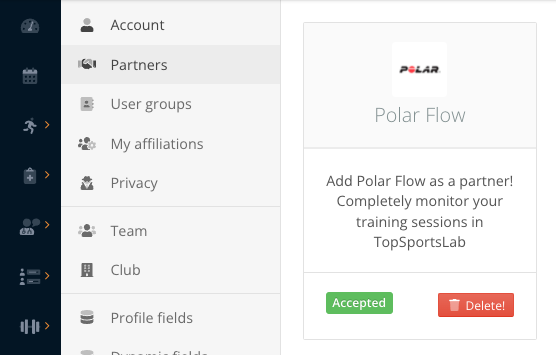 You can find the specific manufacturer you want to connect with in this list. Every manufacturer has a specific way of connecting, which will be described in separate articles. Once you have connected you will always see a status label and a delete button beneath the partner.
Connecting with Polar Flow
You can learn more on how to connect with Polar Flow here.